Gartner Reports
Gartner Report: A Business Capability Model for Sustainability
According to the latest Gartner report, "Executive leaders focused on sustainability are navigating a dynamic landscape. Performance data has a degree of uncertainty. - e.g., Scope 3 greenhouse gas (GHG) emissions. Regulatory pressure is growing through such standards as IFRS, CSRD and the SEC (proposed). As this is happening, stakeholders continue to expect ever-stronger performance. The challenge for executive leaders is to operationalize sustainability and go beyond goals to execution.
However, many of the elements of a sustainability program may not be familiar to executives and teams across the organization. This research looks to bridge that gap and provide a starting point using business capability modeling. The business capability model for sustainability is logical and easy to follow (See Figure 1 below). Executives leading sustainability need a set of business capabilities that define what they must be able to do to execute the program.
Key takeaways from the report
Due to a strategy-to-action gap, many organizations will need to reframe their sustainability goals.
A business capability model can help executives close this gap and operationalize sustainability.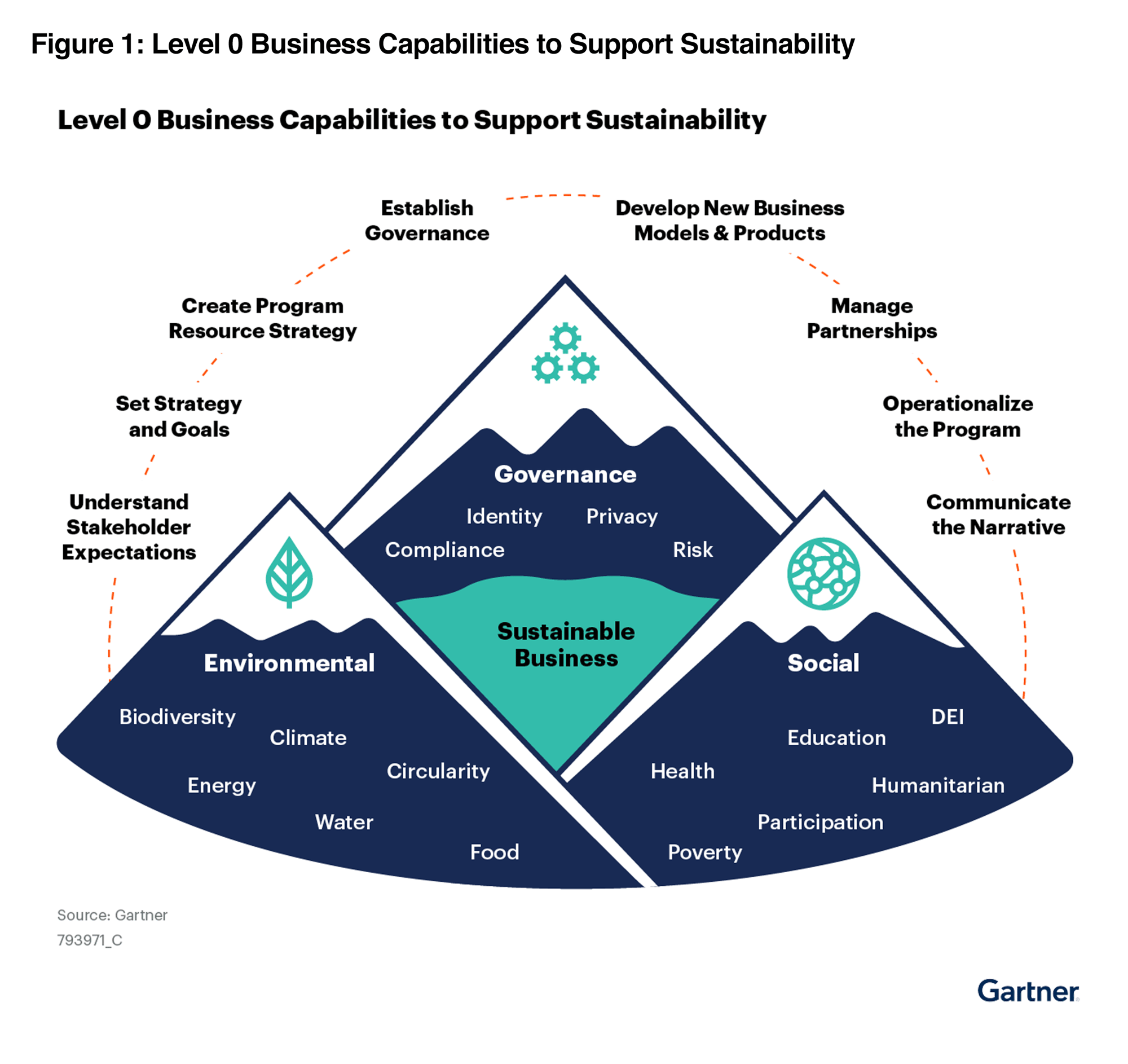 Gartner, A Business Capability Model for Sustainability, Kristin Moyer, Marcus Blosch, Aapo Markkanen, Yefim Natis, 23 May 2023.
GARTNER is a registered trademark and service mark of Gartner, Inc. and/or its affiliates in the U.S. and internationally and is used herein with permission. All rights reserved.