New York After Five Event
Date
Wednesday 26 July, 2023
Location
The Campbell, 15 Vanderbilt Ave, New York, NY 10017
REGISTER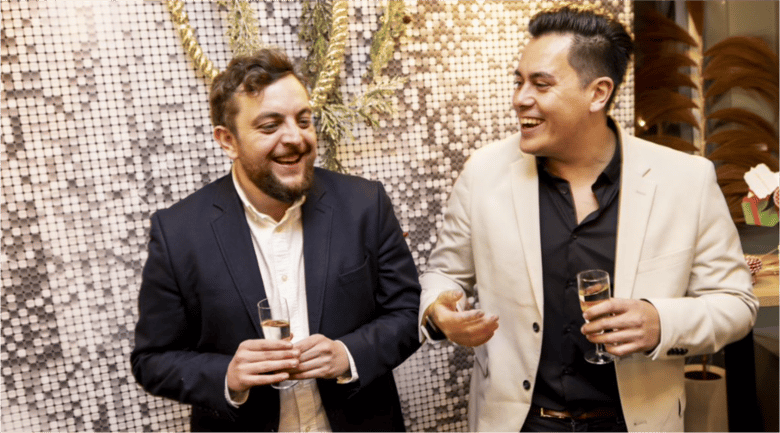 Responsible for ensuring your organization can compete in this rapidly changing landscape? We're creating a community of executives, industry leaders, and practitioners focused on creating transformation initiatives and Enterprise Architecture that drives business value.
Swap war stories and learn from each other's challenges and successes over delicious food and fabulous cocktails with peers in your space every quarter!
This group will exchange ideas on topics such as:
Digital transformation projects currently running or that have been realized

Effective communication with other various stakeholders

Analyzing threats and opportunities to enable growth, optimization, and transformation

And more!
What to Expect?
Learn how to revolutionize business operations and stay ahead of the competition in the fast-evolving field of digital transformation. Our program is designed to inspire – meet our experts and discover how our innovative tool can revolutionize your business operations. This is a valuable opportunity to learn about new tools and technologies to help your organization succeed in the digital age. With opportunities to network and make meaningful connections, this event is not to be missed. Whether you're looking to expand your professional network or simply looking for a fun and engaging evening, we look forward to welcoming you to our networking event for executives and (enterprise) architects.
Hear how others prioritize their transformation portfolios and lessons learned along the way. Make sure to register today, as we have limited seats available!
Agenda
06:00-06:10 PM
Opening Remarks
by CEO Wilko Visser
06:10 PM – 08:50 PM
Networking/ Cocktails, and Apps served
hosted by ValueBlue
08:50 PM – 09:00 PM

Key Takeaways

by CEO Wilko Visser
Location
The Campbell, 15 Vanderbilt Ave, New York, NY 10017
Contact