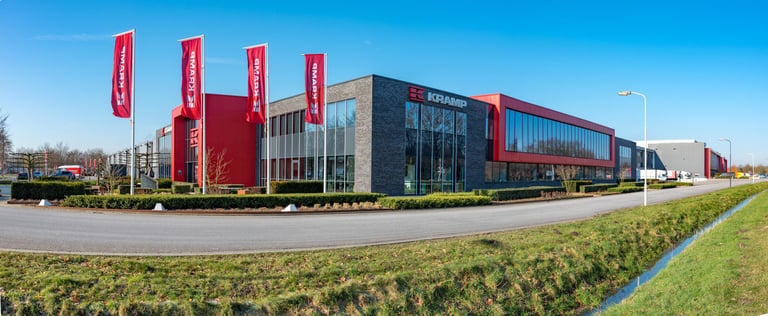 Who is Kramp?
Kramp is a large international e-commerce supplier of parts and components within the agriculture and construction sectors. Founded in the Netherlands in 1951, now active in over 24 European countries with over 3000 employees. Technology is critical to Kramp's success. Over 250 IT employees work on their ever-evolving web shop and digital infrastructure, creating the future of agricultural e-supply.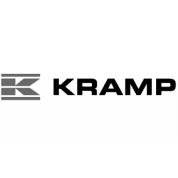 The challenge
When Mirko Schuurman, Director Architecture, joined Kramp in 2018, the organization was working on a cloud strategy, embarking on an Application Portfolio Management initiative. Until that point, the Architecture team was using visual drawings of the application landscape in MS Powerpoint and Visio.
It was a big challenge to keep information up-to-date – as soon as data was collected and printed for the overview, it quickly became obsolete. Furthermore, integration details were stored separately in a different system. The outdated information and disparate sources were an enemy to the team's efficiency.
Why BlueDolphin by ValueBlue?
Schuurman and his team evaluated Gartner's Magic Quadrant for Enterprise Architecture tools and connected with ValueBlue. One of the strengths of BlueDolphin was the convention model, allowing users to define the artifacts and modeling method. Moreover, BlueDolphin would not only empower the architect team, but also deliver wider business value because of the continuous alignment with organizational goals and a strong collaborative approach, this helped generate strategic buy-in from the rest of the business. Kramp decided to use the BlueDolphin platform for Application Portfolio Management and Business Process Management in their business transformation journey.
"We were looking for an enterprise tool that would tie different domains together, and with BlueDolphin, we found that."

Mirko Schuurman
The approach
The Architecture team began with APM, selecting the 100 most important applications out of 500+. They created a structure of apps and their attributes and metadata while keeping in mind how they would ultimately link this landscape to wider processes and servers. They used BlueDolphin's collaborative setup to involve the rest of the organization and quickly assess and assemble the application landscape.
Next, the team moved to BPM, modulating their processes and the relationship structure between processes and applications. They used BPMN to capture which processes are performed by which application, and which business actors are involved.
"BlueDolphin gives an overview of your architecture, your applications, your processes, and your infrastructure in a flexible way."

"Now, we can see all of the applications that are in the cloud, that are expensive, and which fit into the architecture – or don't. It makes the process much more real and vibrant. Having the complete picture and insights reduces the number of surprises you encounter. This really helps projects get done faster.''

Mirko Schuurman
The results
Over time, the team has expanded its repository of attributes from 20 to 50, to 80+. By starting small and expanding as they gained more experience, they were able to reach their goals faster.
Previously, information was only stored in a person's head. Now, the identification of relationships and dependencies between applications, processes, and data is up-to-date and accessible to everyone at Kramp. What's more, they have achieved consistency in naming conventions, significantly improving the data quality.
The Architecture team is now able to start new projects more quickly, as they can easily define and confirm the current situation, instead of questioning the current state with every new initiative. Furthermore, defining the project scope is much easier thanks to the completeness and accessibility of data.
In addition, impact analyses are significantly faster to perform. With the high number of projects started each year, BlueDolphin has helped the team save 60% of time spent on impact analyses – somewhere in the region of an enormous 1000 man-hours every year. And the integrity of these analyses has improved from 80% to 90%.
Success stories
We're extremely proud to contribute to the success of business operations and IT in municipalities, banks, government agencies, school communities, insurers, healthcare institutions, building cooperatives, energy suppliers and more. We help towards improving these organizations and vice versa; our customers continue to support us in improving BlueDolphin and our services.