Municipality of Veenendaal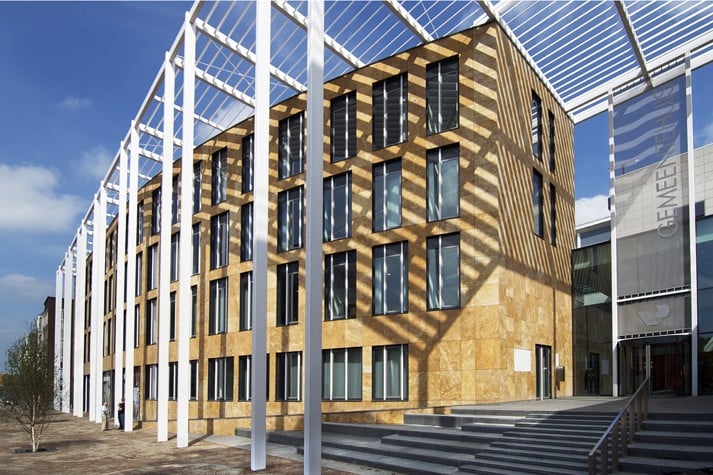 Who is Municipality of Veenendaal?
The municipality of Veenendaal is a growing municipality in the Netherlands, with approximately 68,000 inhabitants. In addition, it is also responsible for the joint infrastructure of four surrounding municipalities, making the total support base to 123,000 inhabitants.
Around 650 people work within the organization, divided into 23 teams. We interviewed Bert van Dam, ICT Architect in the Information and Automation Team. The team consists of about 50 people, with a wide range of responsibilities, such as maintaining Service Desk, application and infrastructure management, and information management.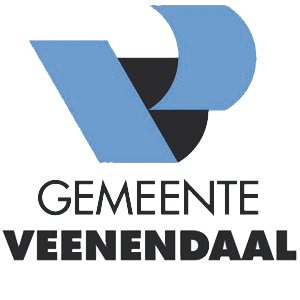 The Challenge
Bert started his work at Veenendaal by mapping out the application landscape. This process gained momentum when he was asked by management in late 2022 to conduct a complete inventory of the municipality's current software and SaaS contracts.
As a government agency, software contracts above a certain amount must be purchased through procurement processes. However much of the municipality's used software is being sold as SaaS products and services. This has made the use of specialized applications and the renewal of existing subscriptions increasingly hard to manage. The organization has lost track of the different types of contracts and the relevant procurement processes for those renewals.
"There is, as a public organization, a critical need to regain control over this process," says Van Dam. "Therefore, I was given the task of launching a major study into the current contracts of the entire software and application landscape, taking stock of this, and drawing up a plan to get the future procurement process in order."
Several components had to be mapped to create a plan. "The most important information is the end date of existing software contracts," Van Dam says. "At that point we have to have a legally valid contract again, replacing the existing contract if we wish to continue using the software. We also looked at the impact of the tender, the impact of implementation, and the level of user satisfaction with the current solution."
Bert: "The municipality was already using BlueDolphin before I joined the team, so useful information was already available. But not nearly enough. Some of the applications were in view, but the necessary data was still missing. It was necessary to gather a lot of data in a short period of time about the applications to be tendered within a few years. Both on a national, and on a European level."
How do tenders work?
As a municipality, you cannot simply purchase and start using a specific software package or SaaS tool. There are legal requirements for procurement. These are the three forms:
- 1-to-1 procurement: purchasing directly from a supplier. This is allowed if the total amount is less than €50,000 (this limit is set by the municipality itself).
- Multiple negotiated tender: contains requirements and wishes to several suppliers.
The reasons why a vendor is chosen above the rest must be transparent and substantiated. This is mandatory if the total amount is greater than the amount in the 1-to-1 purchase and less than €215,000.
- European tender: publish requirements and wishes, after which any supplier can bid. Again, the final choice must be transparent and substantiated.
"Within a week or two, the questions for most of the applications were already completed. Now, it's possible to prioritize and see which tenders can be run in parallel."
Bert van Dam, ICT Architect at the Municipality of Veenendaal
Why BlueDolphin by ValueBlue?
"But I'm alone..."
Van Dam needed an efficient way to collect the necessary data without it taking too much time or losing control of the process. "To give you an idea: we have about 350 applications, with over 10 European tenders and more than 40 multiple private tenders running. That's a lot of data to gather and map, which I also cannot burden the rest of the organization with."
When handling a tender for organization-wide solutions, internal cooperation with other teams is vital to accurately define the requirements together. That's why Van Dam used the questionnaire functionality in BlueDolphin. "In BlueDolphin, I can create questionnaires per application, in which I include the necessary information for my research. I can also determine the types of answers I need, such as making the receiver choose from a drop-down list, or answer on a scale of 1-5. This way, I standardize the data and can draw conclusions more easily, and on a large scale. By emailing these questionnaires to the administrators, I get information from all parts of the organization in a short time, and without having to go into every application myself. And above all: the answers are immediately synchronized in BlueDolphin."
The approach
Van Dam sent most of the questionnaires to administrators of applications requiring European and multiple tenders. This involved selecting the most expensive applications, which would also soon require contract renewals. "Of course, I explained to everyone why it is important to fill this out seriously. The main goal is to avoid flawed planning and overloading the teams during implementation. Even though nobody was overly happy about having to tender the applications, there was a lot of understanding and cooperation."
The results
"Within a week or two, the questions for most of the applications were already completed," says Bert. "It was a great success and a lot of information was added to the applications in BlueDolphin in a short time. Since we are now determining relevant factors such as the impact of the tender, the impact of the implementation, and the level of satisfaction with the current solution, it is possible to prioritize and see which tenders can be run in parallel."
Through ValueBlue, Van Dam got in touch with the municipality of The Hague about structuring procurement processes. "This allowed me to use The Hague's expertise to strengthen my plan," Bert says. "We are now considering the possibility of a software broker contract, for which I can again send out questionnaires in the organization via BlueDolphin. In this way, I hope to gather even more information and centralize it in BlueDolphin and, as part of developing functional application management, I'm going to make sure to have this updated periodically. That way, we will continue to use BlueDolphin as an organization-wide resource."
Success stories
We're extremely proud to contribute to the success of business operations and IT in municipalities, banks, government agencies, school communities, insurers, healthcare institutions, building cooperatives, energy suppliers and more. We help towards improving these organizations and vice versa; our customers continue to support us in improving BlueDolphin and our services.