Randstad
Industry
Professional Services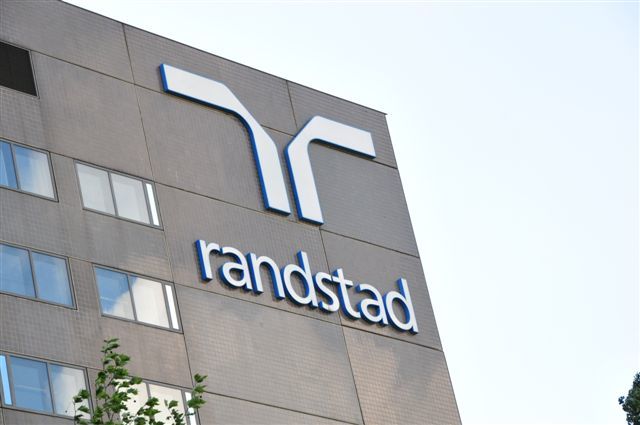 Who is Randstad?
Randstad, also known by its subsidiary Monster.com and other brands Tempo Team, Expectra, and Yacht, is world leader in providing HR services, staffing, and recruitment. Randstad operates in 38 countries around the world, with over 653,000 employees.
The Challenge
Victor Bicknese, Senior Business Consultant at Randstad Group, explains how he has seen the organization develop and grow over his 19 years of working there. With 38 different Business Units over the world, IT has always been organized as 'local for local'. That meant every country was responsible for its own digital infrastructure, which was beneficial considering the varying regional regulatory requirements, for instance.
The downside to a decentralized approach is that it was harder for teams to cooperate on an international level, especially as Randstad was making a strategic change to a more globally connected organization. The entire IT landscape had to be lifted to meet the globalization needs.
"The real value of BlueDolphin lies in connecting different aspects of your infrastructure, such as how applications support business capabilities, using specific data. When a application goes down, you also see what business capabilities are not supported anymore. The more architecture components you have in BlueDolphin, the more value you'll get out of it."
Victor Bicknese, Senior Business Consultant
Why BlueDolphin by ValueBlue?
The Randstad team started with a list of requirements they needed from a solution. Considering the global aspects of the overall objective, a suitable tool needed to be easily accessible by more people within the organization, yet provide a single repository and source of truth to collect and structure information for (future) transformation initiatives. With the BlueDolphin platform meeting the requirements, Randstad and ValueBlue initiated a proof of concept across five countries, to simulate what was needed for the full project on a smaller scale. Topics included, among others:
Integrating the ServiceNow CMDB with BlueDolphin; tool

Integrating the global alignment information model into BlueDolphin, and to connect the data to the applications and processes;

Creating a model for different levels of business capabilities within BlueDolphin
After successful proof of concept projects, Randstad decided to continue the collaboration and adopt BlueDolphin as a tool for their Enterprise Architecture and digital business transformation. Aligning the topics in the proof of concept with the first stages of the program, spread over several countries, also helped with adopting a wider user base as more people were already working with BlueDolphin to some degree. It helped the team hit the ground running and deliver wider organizational value early on.
Randstad's global EA approach
Randstad started an internal program called the Connect program, as an international digital transformation project to create a more global IT landscape. A critical aspect of the program was that it started with thought-out Enterprise Architecture as a foundation, to ensure a long-term, well-structured approach, encompassing processes, applications, data, stakeholders, and more.
It was important to start by mapping the future state within BlueDolphin. The Architecture team needed to identify what it wanted to achieve on an organizational level before it could start to plan the path to get there. Instead of simply starting to build, the organization first created a solid architectural base as a starting point.
The results
Randstad quickly began onboarding different teams in BlueDolphin, aided by ValueBlue consultants and the customer success program. The platform has been live and in production for over a year now. Because of the immense scale of the project, the teams have been keeping a very close eye on their progress, making sure not to include too much architecture in these initial stages. This way, they progress with a 'just-enough' architecture approach allowing them to enjoy more flexibility and agility while maintaining structure.
By gradually bringing more teams and users into BlueDolphin, the current structure will stay in place for around another year. The teams are learning fast, aided by the platform's collaboration features and ready-to-use templates. This helps them to work together in the platform, all adding information and providing insights to the central repository, despite the regional differences.
"Every single thing you connect to BlueDolphin contributes to providing value."
Success stories
We're extremely proud to contribute to the success of business operations and IT in municipalities, banks, government agencies, school communities, insurers, healthcare institutions, building cooperatives, energy suppliers and more. We help towards improving these organizations and vice versa; our customers continue to support us in improving BlueDolphin and our services.