Xerius Group
Industry
Financial Services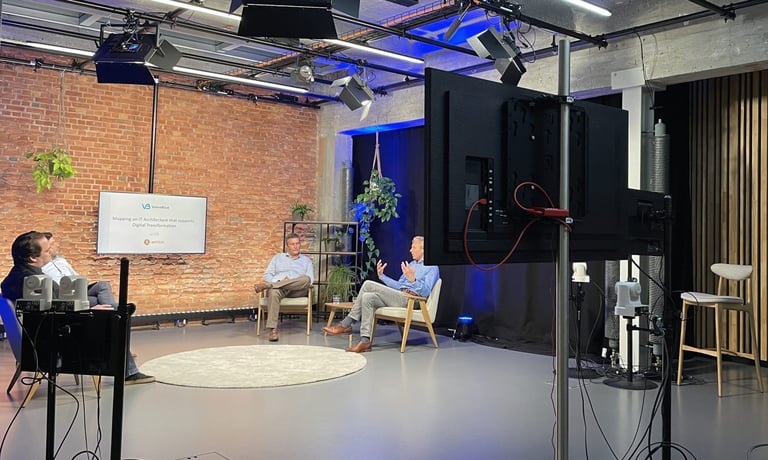 Who is Xerius Group?
Xerius Group is a service group offering administrative guidance and the appropriate insurance and social security required by entrepreneurs, self-employed individuals and accountants, as well as facilitating child benefits to entitled families within Flanders. The Group consists of 4 dynamic organizations under one roof, with Xerius Ondernemingsloket, Xerius Sociaal Verzekeringsfonds, and Xerius Onderlinge Verzekeringsvereniging providing business guidance and appropriate insurance for self-employed persons in Belgium, and MyFamily ensuring the punctual payment of child benefits across the Flanders region. With 393 employees across 12 offices, the Xerius Group is a complex organization with multiple service offerings for different audiences, as well as the Belgian and Regional governments.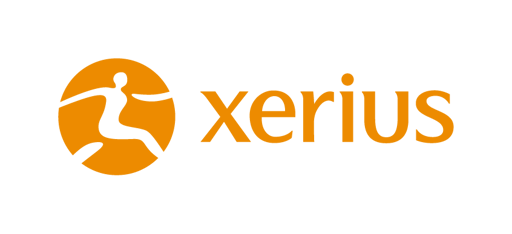 The challenge
At the beginning of 2020, the IT organization at Xerius Group came to the realization that a lack of oversight and governance was resulting in an application portfolio too complex to manage effectively. This was holding the organization back and ultimately blocking digital innovation. The team was using Excel and Visio – which was unstructured and poorly maintained – with information scattered across multiple sources and no way to ascertain if the data was up-to-date.
Since Xerius Group's IT strategy has a strong focus on providing an agile and flexible environment from which to deliver business value, there was a clear need for a tool to help them effectively manage and rationalize their application portfolio.
In order to achieve the agile development of new ideas, getting a grip on their application landscape was vital. To do this, the team needed to understand:
Which applications exist, and what are the dependencies between applications and data streams?

What is the underlying infrastructure?

And which business processes are supported by these applications?
"We were looking for an Enterprise Architecture vendor that shared our beliefs and mission when it came to digital transformation. Xerius Group is an innovative organization at heart, and we have found ValueBlue (and the BlueDolphin platform) to be great partners in this respect. The proof of concept with an alternative vendor was larger-than life and too inflated for our needs at Xerius Group. After working on a proof of concept with ValueBlue, we found the team much more approachable and the use case ready to step in to."
Steven Cluyts, Technology Officer, Xerius Group
Why BlueDolphin by ValueBlue?
When assessing vendors, it was important for the Xerius Group team to find:
easy-to-use tool

A user-friendly,

Collaboration capabilities, and the ability to share responsibility for information across the business

A tool that integrated with other platforms and data sources

An excellent vendor relationship that offered the right level of support and allowed them to get started easily.
Application Portfolio Management with BlueDolphin: the outcomes
Through the process of mapping their application landscape, Xerius Group has also been able to identify critical business processes management risks. The team found important processes that relied on only one employee, and applications that were barely used. By addressing the application landscape and going through the process of capability mapping, they've been able to phase out legacy applications and incorporate at-risk, manual processes into secure, automated processes.
Application SLAs & Stability
Using BlueDolphin's external questionnaire functionality, Xerius Group also worked with their ValueBlue consultant to set up some key application questions, which allowed them to develop appropriate and structured application SLAs for internal applications. This in turned improved the allocation of support resources. They were also able to improve the cost-effectiveness of their IT infrastructure – ensuring robust stability for applications with high business value, and cost-savings for those with a lesser impact.
"One of the most useful BlueDolphin features for us is the ease of getting data from team members who are not BlueDolphin users into the system. Using the external BlueDolphin questionnaires, we can quickly gather the information we need in the format we need it, from functional colleagues who never need to worry about knowing the tool."
Xerius Group's future transformation ambitions
With some major innovation initiatives underlining Xerius Group's IT strategy for the coming five years – including machine learning, smart data and microservices architecture – Xerius Group's next initiative with BlueDolphin is to fully incorporate business processes and data into their architectural models.
Success stories
We're extremely proud to contribute to the success of business operations and IT in municipalities, banks, government agencies, school communities, insurers, healthcare institutions, building cooperatives, energy suppliers and more. We help towards improving these organizations and vice versa; our customers continue to support us in improving BlueDolphin and our services.